Posted:
01/06/2014 9:27 am EST
It's been 22 years since I started noticing Olympic Moms. It's not a coincidence that that's around the time I became a mother myself. Until then, when I'd followed the quadrennial events, I'd
identified with the athletes. (Well, "identified" is probably the wrong word, because I have no talents of the physical sort, but I was riveted by their stories.) As they stood on the podium, I potatoed on the couch, wondering -- what were they thinking, what did it take to get to where they were, and what did it mean to be the best in the world?
Then suddenly, I was
identifying with their parents
. My son was born a few years after the 1988 Games in Calgary, and by the 1992 Games in Albertville, I was stunned at how someone's
children
were receiving these medals, and became misty at the sight of their beaming parents in the stands. What did it mean to
raise
the best in the world?
Clearly I was not the only one wondering. P&G discovered the athletes' parents back in 2010, in Vancouver, using the tagline the "proud sponsor of moms" and running a tear-jerker ad with the tagline
"To their moms, they'll always be kids."
Then, at the 2012 Summer Games in London, came the soft focus weep-a-thon of a spot titled
"Thank You, Mom."
And as the Sochi Games loom next month, the company is unveiling a new ad today that is guaranteed to soak your box of tissues (no worries, Puffs is a P&G brand) called
"Pick Them Back Up."
(Watch the spot below.)
There's also a series of short films featuring 28 athletes and their mothers called
"Raising An Olympian,"
in case you hadn't wept quite enough.
"While most Olympic sponsors celebrate the win, P&G is focused on the journey through the eyes of the person who taught each of the athletes the daily lessons of character, determination, and commitment that add up to define a champion," the company says -- which simultaneously makes this mother proud, and also makes her wonder why P&G has left dads out of their equation. But Jodi Allen, P&G's VP of North American marketing and brand operations, assured me in an interview that "it goes without saying that dads play an important role, too," and that the company "honors dads through programs from our brands like Gillette." However, she added, P&G has "found that both the athletes themselves and their dads really welcome the chance to honor the role moms play in helping their kids achieve their dreams."
Well, if expensive marketing research shows that dads are happy to cede this spotlight, then I shall accept that for the moment and turn the rest of this space to what Allen reminds me is the purpose of the campaign: "As a mom I can relate to those moments of watching my children fall, and being there to pick them up, dust them off and tell them to try again," she said."We feel that all moms can relate to this new film because whether your child is an Olympian or not, all moms strive to raise great children."
Yes, we do. I think that's what I've responded to since my first games as a mom -- thatthis is what it means to raise a child. You teach and prepare and protect as best you can. You cheer and bask and worry. You pick them up. And then you send them off to take on the world -- while you sit on the sidelines and watch.
The whole family spends a lot of time in the car.
"I was a school teacher, and I made sure my schedule met with Meryl's so I could pick her up after school and drive her to the rink," says Cheryl Davis, whose daughter began figure skating lessons when she was 5 and has been ice dancing since she was 8. "We had a van tall enough that Meryl could stand up and change her clothes and eat her snack on the way. Then I would leave her at the rink, go pick up her brother, drive back to the rink, bring them both home for dinner."
And also a lot of time near rinks, and slopes, and venues.
"When I wasn't in the car driving, I was at the rink watching," says Jacqui White, mother of Meryl's ice dance partner, Charlie. "And then when they started traveling to tournaments, it was a lot of time away from home. I work, we have other kids, and I'd say 50 percent of the time I wasn't working, I was spending on Charlie's skating."
It's an Olympic feat to juggle the needs of ALL your children.
"My son is three years younger than Meryl," Cheryl says, "and I tried to take him on trips by himself to balance the times I traveled with Meryl. Also, while we were at tournaments, he would go snowboarding with his dad. That would be their time. He didn't seem to be bothered by it. He wasn't jealous of what Meryl did, but I tried to give them both the same. We tried not to talk about skating around him all the time. We tried not to make skating our whole world."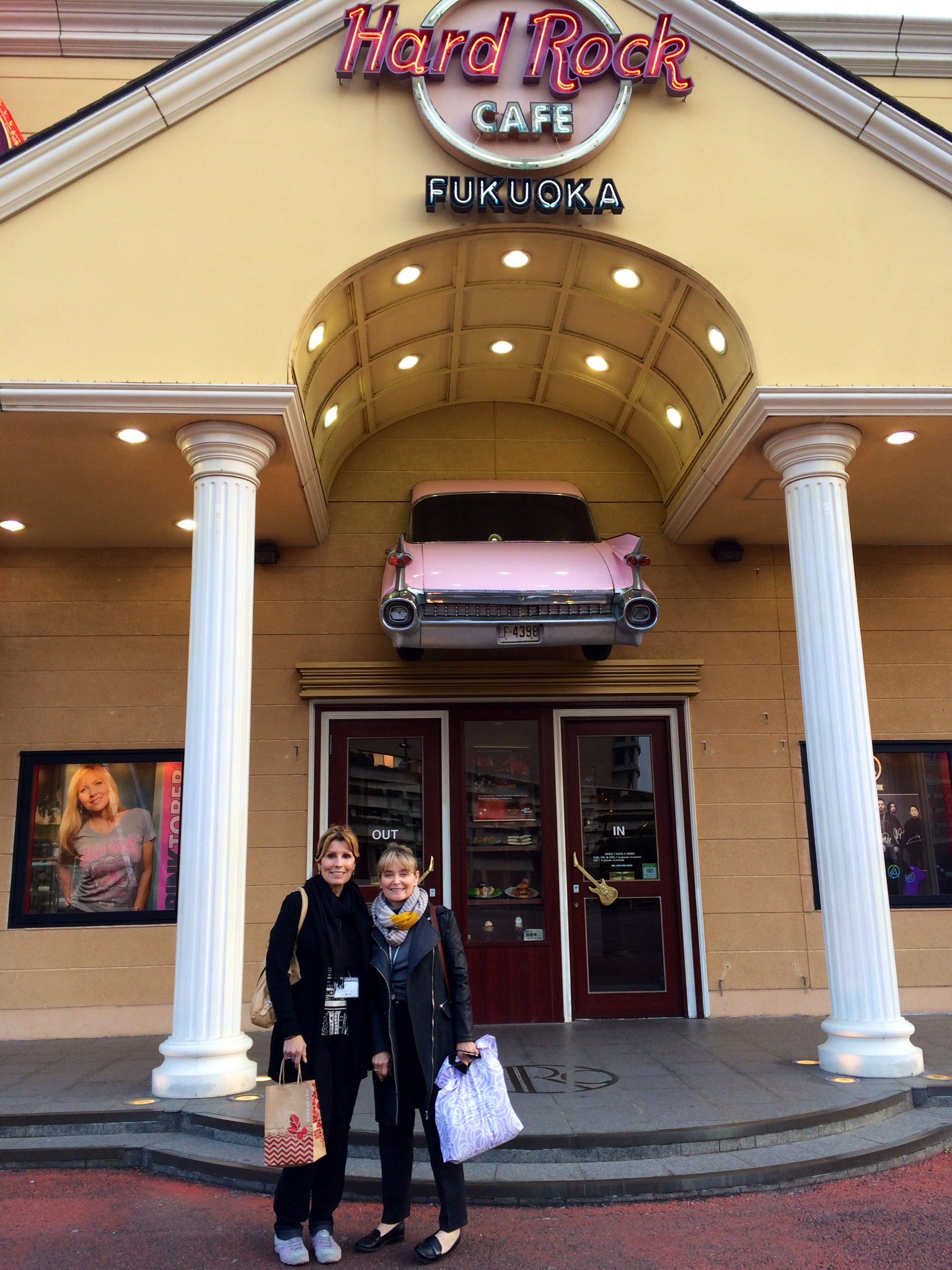 Cheryl Davis and Jacqui White became close friends while traveling to ice dance competitions with their children. (courtesy Davis family)